Wool is generally curved, so the wool Makeup Brush is full,there is a layer of scales on the surface of the wool, which also determines that the wool has a good powder-grabbing effect. In addition, wool is hollow and flat, which is the basic difference in appearance from nylon wool.
There are also many kinds of wool, many of which are classified by number, such as No. 0 wool, No. 1 wool, etc., many kinds. Nowadays, this kind of brush with bristles is not very commonly used. Generally, there are yellow sharp peaks, white sharp peaks, and medium light peaks. There are also fine light peaks, but they are rarely used. After all, the price is extremely expensive.
One thing we can`t forget,only the goat hair can be used for Makeup brush,the sheep hair can`t be used for makeup brush.
A senior animal husbandry teacher once said that the wool of a goat can be subdivided into 21 types. Moreover, the goat was born in different district,then the goat hair have different using purpose. For example,the goat was born in Hebei,then it can`t produce the white peak wool,and this goat hair can only used for Painting brushes. If the goat was born in Wuxi,the wool is fine,many of the expensive brush raw material hairs was produced from Wuxi goat.
Today, we mainly use the wool for make-up brushes to make an understanding and comparison. Let's not talk about the others. The picture above is first: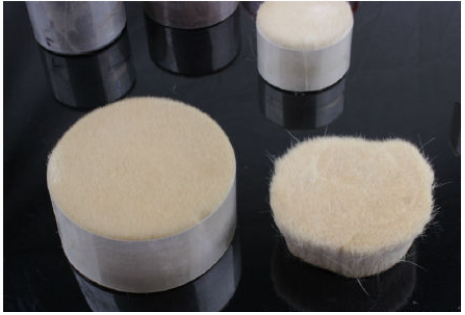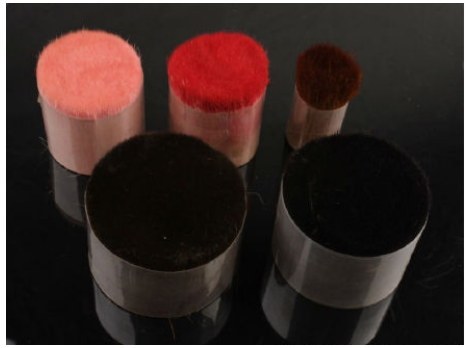 We can see above photo,the difference at first glance is that the first picture is original white wool, and the second picture is dyed wool. In fact, this is only one of the differences. The bigger difference lies in the quality of the hair. Here we mainly talk about tops and hair peaks. We usually say that the bristles are good or bad, and the main thing is Mao Feng.
Look at the two white wools, do you feel any difference? The bristles on the right are obviously curved.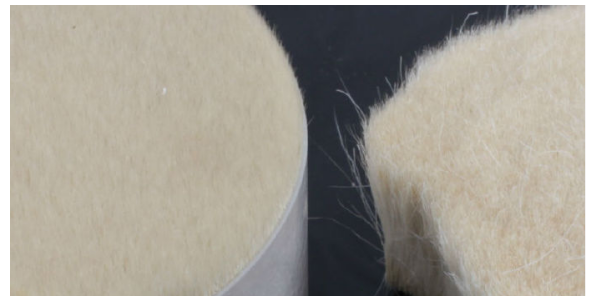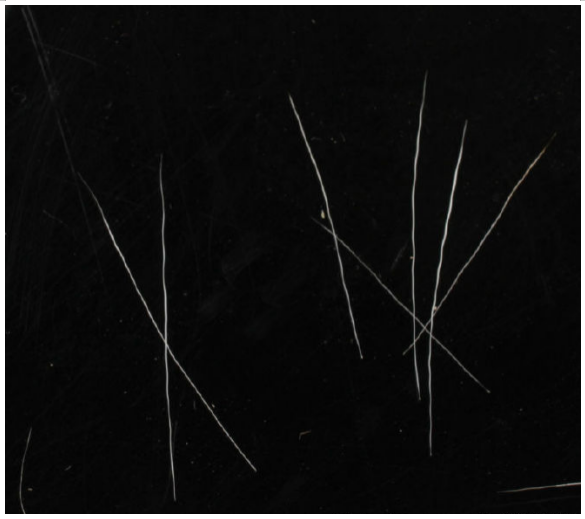 Looking at Mao Feng, the bristles on the left are obviously longer than those on the right. In this detailed picture, you can also see that the characteristic of wool is that the top is naturally curved and flat.
So we looked at the picture and said so much, what kind of goat brush is suitable for wool? Use diagrams.
1. Powder Brush:
Wool has long hair peaks, curved tops and small scales, so its powder-grabbing effect is super, and it is very good for making powder brush.

2. Loose Powder brush:
The bristles of the Loose Powder brush are relatively dense, and the brush head is slightly flat. If this is used to polish the powder in a large circle, it is quite easy to achieve that kind of good gloss. Of course, it is also a great choice to use it for powder and makeup.
3. Blush Brush:
Blush brushes generally don`t need to be very big, they are mostly flat elliptical brushes, and some are made into portable blush brushes with telescopic tubes. Wool blush brushes are mainly used for blush powder, if used for blush cream ,then Synthetic hair is More practical than goat wool.